NEW YEAR GREETINGS!
Happy new year y'all!  Back to it again, first new year in the new location and already got a lot of big plans coming up for the gym.  As always, much love and respect, let's make this year another memorable one!
A word from Coach Vik:
New Merch:
New march should be in this week.  The 'Minimalist' Tees have been restocked in black with white font as well as white with black font.
Also hoodies are back in!  All black with a white font.  As always, 20 bucks for Tees and 40 for hoodies.  Buy yours now before we sell out!
The Legend of Jennie Continues: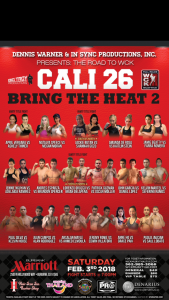 Yet again our resident fighter Jeannie embarks on another fight camp onward to her 5 fight.  Burbank Marriott, Saturday Feb 3rd.  We got a lotta of things planned for this year and as always any support will be needed.  Pad holding, sparring, motivation and being a human punching bag are some of the few things we're looking for.  If you are reading this and are interest in fighting, please reach out and let me (coach vik) know.  Thank you guys!!
Seminar?
There has been an opportunity for us to host another seminar, check it out: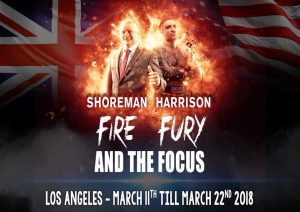 From http://www.vinnyshoreman.com:
I've been a mindcoach since 2007 that consisting of NLP practitioner,Master practitioner,Timeline therapy practitioner and Master practitioner.

Hypnosis practitioner and Masters
Advanced language practitioner
Gambling and self confidence issues
Smoking, drug and food addiction
Dealing with anxiety in life and competition, depression & phobias

my Moto is "Less than 100% support is sabotage" meaning I give my all to the client and client gives their all to the changes too!!
What about the other guy?  Liam Harrison?  Who?  Surely you must be joking!
Liam "The Hitman" Harrison (born 5 October 1985) is an English light welterweight Muay Thai kickboxer currently fighting out of Bad Company (when based in the UK) and trains at Jitti Gym in Bangkok (when fighting in Thailand). He is a 8x time world champion in both kickboxing and Muay Thai, which includes holding the prestigious W.M.C. belt.
Ok, here's the catch.  Thing is the seminar is pretty costly BUT i believe it would be ultra beneficial to both practitioners and fighters alike.  So, what i'm going to propose, which is something I'm gonna start doing a little more often is prepay.  Seminar cost would be 100 for a 3 hours seminar at the gym, on a weekday night.  Gym would be closed for classes as well, but i think this would be a great seminar to host.
If we could get 15 people to prepay, then we will book it.  I'd like to hear what people have to say so i'll be making announcements in class the upcoming weeks.
2018?
Some ideas that have been tossed around.  A few of the guys will be doing a guys only camping trip in March and i ask maybe if the girls consider doing something similar with whoever wants to participate.  Why not a Co-ed trip?  well because i think the two different groups should do something separate to bond.
Give it some though y'all?
'Wait, but what about a Co-Ed trip, or why can't girls go, that's sexist!'
So, before you jump to any conclusions the other announcement would be to plan a gym trip to Thailand at the end of the year,  maybe 2-3 weeks in december once gym activity slows down.  How badass would that be?!  Train and tour thailand.  Finally i get to say yes to the inundating question of 'HAVE YOU EVER BEEN TO THAILAND?'
Other than that, we have perhaps road trips to tournaments out of the state, IFMA world championships in Cancun, and more in gym events to tell y'all about in person.
Here's to the new year!  CHEERS!
Additional Note:
I'll be going on vacation Feb 8th-11th.  Please look out after each other and the gym while i'm away.  Thanks guys!
Jan Curriculum:
1/2-1/6:  Left Kick
1/8-1/13:  Basic Defense
1/15-1/20:  A dissection of Straight Punching
1/22-1/27:  Power Shots
1/29-2/3:  Fight Camp