Gonna be debuting some blog posts on yet another project i'm working on.  every tuesday i will be releasing some stories about myself, my childhood, adolescents, what got me to start muay thai, the beginning of it as well as some expanded commentary on some of the fight archives i released through Instagram.  This is the start, a little bit about my childhood and interest in martial arts.  Enjoy the read!  Thanks!
The Stem.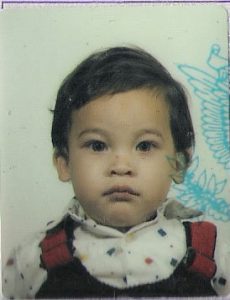 1989-1990
My interest in martial arts began as far back as when I was a young pup, 4-5 years old maybe. A year over perhaps once people start making memories.
The earliest thing I can remember being obsessed with was the ninja turtles, the first karate kid movie, and Bloodsport.
Maybe kick boxer too, but Bloodsport itself stood out in my mind. The trope of the underdog prevailing all odds and winning in the end, perhaps the grand prize or the damsel in distress was something that piqued my interest.
Even in my young, tender mind- Those ideals were subliminally implanted, but the appeal was enough for me to drive my imagination wild.
Along the way, I was an avid consumer of pro wrestling- All the way into my teens. Loved that shit. To me, the drama, the lights, the characters were of much appeal. Perhaps, the notion of martial arts was just a vehicle for fighting. The showman ship of combat drew me in. Macho Man Randy Savage, his out burst of berserker rage, the darkness and mystique of The Undertaker and the majesty and elegance of Ric Flair put me in awe. I was hooked.
Sure, later on with the advent of the internet I learned that everything was scripted and fake to an extent, but the physical abilities and mental tenacity of performing is still something to respect.
Many evenings were spent 'HIYAAHING' across my modest one bed room apartment. Wearing grey colored sweat pants and whatever white shirt I can turn inside out, my make shift gi, throwing rudimentary round kicks, jumping around trying to revive the final scene of blood sport with a flying side kick. Or using my pillow as a mock heavy bag practicing my hip punches, and when it came down to it, my macho man randy savage, wwf wrestling buddy stuffed wrestler was around for sparring sessions.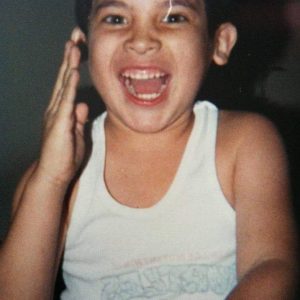 Me in my imaginary gi.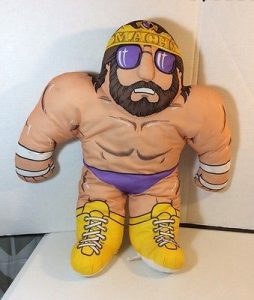 My former sparring partner.
A fond memory of mine was going on walks with my baby sitter in our neighborhood. Down the street of our block near the Van Nuys Civic Center was the world famous Jet's Center. This was Benny 'The Jet' Uriquidez's training facility and martial arts school. We would stand outside and watch through the window. I was enamored. They looked so cool in their starched, white gi's, belts wrapped around their waist. They practiced their katas, hit the bags, or spar. You couldn't pull me away and would always ask to go by and watch. That was our daily routine untl we moved away from that apartment on Friar St.
Later on the day once my parents would come home from work, I would plead and beg for them to sign me up. They never did, and it was always the same script from them anytime I asked them for something I wanted.
'We can't afford it, we're not rich.'
It was something I heard the entirety of my existence living with them.  Eventually you learn to stop asking.
Although! There was a time. One time, where they finally caved and took me to a karate class at the recreation center. Delano Park Recreational Center. Across from the elementary school I attended.
I'll admit, I wasn't the greatest child. I was angry with a horrible, violent temper. A runt, severely small in stature and underweight. There wasn't a day that didn't go by where I wasn't picked on and thus resulting in a fight. I always got my ass kicked, sent to the principals office, he would pull out this giant binder that was my behavioral history recorded and documented. He would then proceed to call my parents to let them know I was in trouble.
Eventually the behavior got to be too much and they signed me up for a class hoping it would instill some discipline and respect. It was a kids karate class. I don't remember much about it, other than the sensei lining us up and berating me for having long nails. (sound familiar?)
Maybe I enjoyed it, maybe not? I asked if I was able to do it again.
'We can't afford it, we're not rich.'
The bad behavior continued and spanned pretty much my whole elementary school career.