November News:
Howdy Y'all!  What an eventful Oct.  Came and went but hopefully all the memories will stay with us forever.  Short little recap with end of the year news up ahead.  Check it out!
Re:  Oct 7th Fights
On Saturday Oct 7th we had to TBI gals fighting on WCK's Cali Muay Thai 'PROVING GROUNDS 2'.  First with Erin making her Muay Thai debut TKO'ing her opponent in the 2nd round and Jeannie later fighting in her 4th fight also TKO'ing her opponent in the 2nd round and improving her record to 3-1.  Great night for TBi and as always am very thankful for everyone's effort in performing, training, helping each other out and supporting the girls as well as the local muay thai scene.  Til the next one!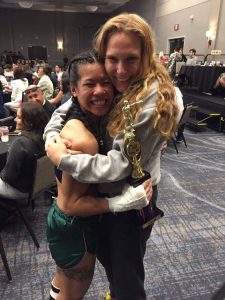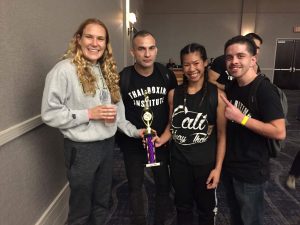 Re:  Halloween Pub Crawl
Thank you everyone that showed up and made the effort of dressing up for our pub crawl.  4 bars hit without too many hitches to our plans.  Maybe we'll do it again next year??  Thanks y'all!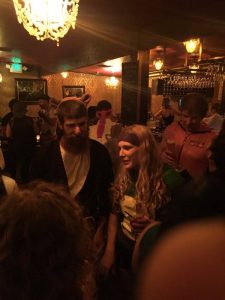 New Coaches, New Classes:
As of Nov 7th, I (Coach Vik) Will no longer be teaching Beginners Muay Thai tuesdays at 7 pm, rather our very own Bill will be taking over as he is now being promoted as Coach.  With about 5 years of muay thai experience with 3 of those being with tbi, I am excited (and saddened) to see the class under Coach Bill's guidance.  In lieu of not teaching that class, we will now be adding an advance Clinch class tuesday at 7 pm.  The Clinch class will cover all aspects of the clinch; clinch specific warm ups, drills, techniques, live sparring and theory will be covered.  This class is a MUST for those interested in fighting.
Chok Dee and Khup Khun Khup to Coach Bill!
Curriculum:
10/30-11/4 Head Movement
11/6-11/11 Kick Feints
11/13-11/18 Parrying Techniques
11/20-11/21 Open Gym
11/27-12/2 Spinning Shit
Dates of importance:
11/22-11/24-Thanksgiving Holiday gym closure
Dec 9th 5th annual AYCE road to soul KBBQ holiday party and barcade hangz