Why Choose The Thai Boxing Institute
See what makes The Thai Boxing Institute different from other west los angeles muay thai mar vista and MMA gyms.
Welcome to The Thai Boxing Institute
Muay Thai Mar Vista

You don't need any experience
A large number of our students started without any experience.

You don't need to be in shape
Our Muay Thai program eases you into the workout at your own pace.

No need to risk anything
No contracts, or high-pressure sales tactics, 30 days, 100% risk free!
Whether you're interested in getting fit, or learning a martial art/fighting style, Muay Thai Boxing  at The Thai Boxing Institute is an excellent way to do both in a safe, fun, manner. Relieve stress in the high intensity pad sessions, gain conditioning through explosive technique and burn through the fat! A Muay Thai workout will leave you feeling proud and accomplished.
CALL NOW TO START FOR $99/ FIRST 30 DAYS
310-596-5034
Try us out for 30 days. Get a chance to experience The Thai Boxing Institute.  Give us a chance to show you why Muay Thai is an excellent, fun and fulling workout.  Being a small gym, we are client-focused and wanting all our members to experience results.  
Money Back Guarantee:  
If after 5 classes you decide that we're not the gym for you, it's ok, no hard feelings!  We'll gladly refund you the money back.  No tricks or gimmicks.
Choose Your Fighting Style!
Muay Thai or Thai Boxing is the national sport and cultural martial art of Thailand. It was developed several hundreds of years ago as a form of close-combat that utilizes the entire body as a weapon.
This physical and mental discipline which includes combat on shins is known as "the art of eight limbs" because it is characterized by the combined use of fists, elbows, knees, shins, being associated with a good physical preparation that makes a full-contact fighter very efficient.
Boxing can be defined as the sport or practice of fighting with the fists, especially with padded gloves in a roped square ring according to prescribed rules.
While people have fought in hand-to-hand combat since before the dawn of history, the origin of boxing as an organized sport may be its acceptance by the ancient Greeks as an Olympic game in BC 688. Boxing evolved from 16th- and 18th-century prizefights, largely in Great Britain, to the forerunner of modern boxing in the mid-19th century with the 1867 introduction of the Marquess of Queensberry Rules.
Coaches are top-notch, and very friendly.
First went to TBI little over six months ago – hesitant because I've never trained in any martial art, and not knowing anyone. I am so glad I got over it and came in. After my first class, I was sold and joined the gym. Coach Vik with his team were very hands and detail oriented in teaching me the very basics.. and did it in a way that didn't make you feel embarrassed or bad. They never got frustrated when I would (who am I kidding, still) mess up, in fact they were extremely supportive.
I'd recommend it to anyone that wants the real deal thaiboxing experience!
Been training with coach Victor since 2012…. Prior I trained with a few other gyms and also at fairtex in SF… I didn't think after spending 5 years training with Thai champions in SF I'd be able to find a gym that would give me the same level of training in Los Angeles… When I say the same level I'm talking about more than just a hard workout.. Coach Vic shares the same mentality with the Thais … He's very welcoming, he treats all his students like family and himself is a very humble person.
My Muay Thai skills have made a quantum leap, thanks to Vic's diligent instruction
The classes are a great workout, but Vic also emphasizes technique which is super important. This isn't just a workout (although it is one of the best workouts I've ever had), you learn valuable self defense skills, and get in great shape.
Brian L.
29, Chemical Engineer
Meet a bunch of cool people in a super chill gym.
If you've ever been interested in muay thai / martial arts this is a really great place for beginners. The atmosphere is very welcoming and beginner friendly. And lady friendly!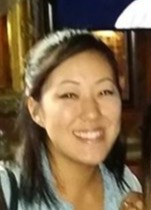 Everyone makes you feel welcome and is really helpful during the class...
Came here on a whim via Class Pass and fell in love that I joined the very next day (without the pushy sales pitch). It's a small gym with awesome people and a great instructor! I was a little intimidated at first mainly because I felt that Muay Thai was a male dominated sport. However everyone makes you feel welcome and is really helpful during the class. Coach Victor is an awesome instructor. He really has a passion for teaching the sport and tries to make sure your technique is safe and proper. If you want a good workout, learn Muay Thai in a non douchey environment, this is the place to be. Plus there is a parking lot in the back!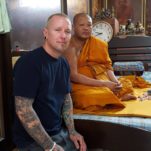 Kru Vic & team are extremely welcoming and very knowledgeable of the sport
I cannot say enough good things about The Thai boxing Institute,  Kru Vic & team are extremely welcoming and very knowledgeable of the sport .. very dedicated to insuring everyone is practicing proper form & technic which is a plus in my book, not one person is left out of reviewing what was learned that day (That's a Thumbs-UP)..
Workouts can be intense which they should be so If you love Muay Thai and want a good work out, this is the place no doubt… would also like to mention the comradery and the sense of good sportsmanship with this gym- no attitudes no egos, weather you're a beginner or advanced you will gain from this gym..
Rick Sabatino
37, Self Employed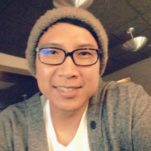 Extremely happy with not only my own progress, but also the growth of the facility and its members.
So many years later I am still training with Coach Victor and am still extremely happy with not only my own progress, but also the growth of the facility and its members. The work out(s) still feel fresh and is what keeps me going all the time. This is definitely not your typical mundane work out that you'd find at other 'corporate-ey' places, but rather a unique experience that is tailored to all of the individuals. The culture here that Victor has created, and that I've been fortunate enough to witness, is truly a one of a kind experience.
Since my start here the facility has had many improvements to its equipment, flooring, along with expanding and making efficient use of the space. Victor is also constantly evolving his approach to his training by doing a lot of his own research as well as training with other top level athletes and incorporating other methods to really provide the best workout.
I see nothing but constant growth and limitless potential for Victor and the Thai Boxing Institute and I look forward to being a part of it all. If you're curious at all about trying the gym out definitely get in there and I promise you that you will feel more than welcome by Victor and all of the members here as we operate as one big family at TBI. All egos are left outside the door 🙂
Alexander Lee
37, Lighting/Look Dev Artist
For more images and videos of The Thai Boxing Institute in action, make sure you add us on instagram @thethaiboxinginstitute
We have various options for to help with everyone's needs. We have both contractual and noncontractual rates.
*contracts are NOT mandatory
Drop-in for new member: $10
Kids classes per month: $99
Six Months Pre-Paid Unlimited Training: $900
First 30 days for new members: $99
3 individual classes per week
Discounted rates for contracts:
6 Month Contract*: $114/Per Month
One Year Contract*: $99/Per Month
Unlimited access to all classes
Discounted rates for contracts:
6 Month Contract*: $174/Per Month
 One Year Contract*: $149/Per Month
Privates are a great way to get intensive instruction and immediate feedback on your form and progress.
$310 / 3 x 1 hour (15% Savings)
$450 / 5 x 1 hour (25% Savings)
$840 / 10 x 1 hour (30% savings)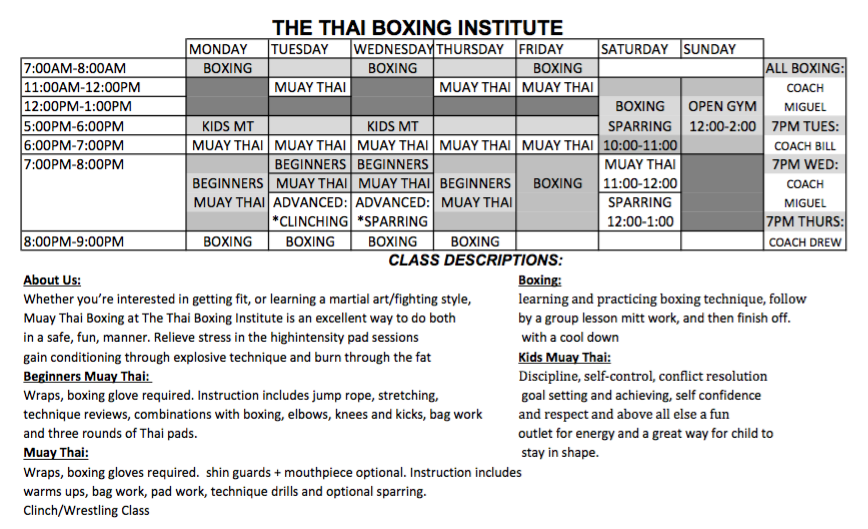 Are you ready to try a class out?
Sign up now for your first class!
Frequently Asked Questions
Feel free to call or text 310-596-5034 or email to info@thaiboxinginstitute.net
Feel free to drop-in to check a class out.  If you would like to schedule a visit, please don't hesitate in e-mailing, calling, or texting us.